« Climate Change and Cities » has been released
Climate Change and Cities
Second Assessment Report of the Urban Climate Change Research Network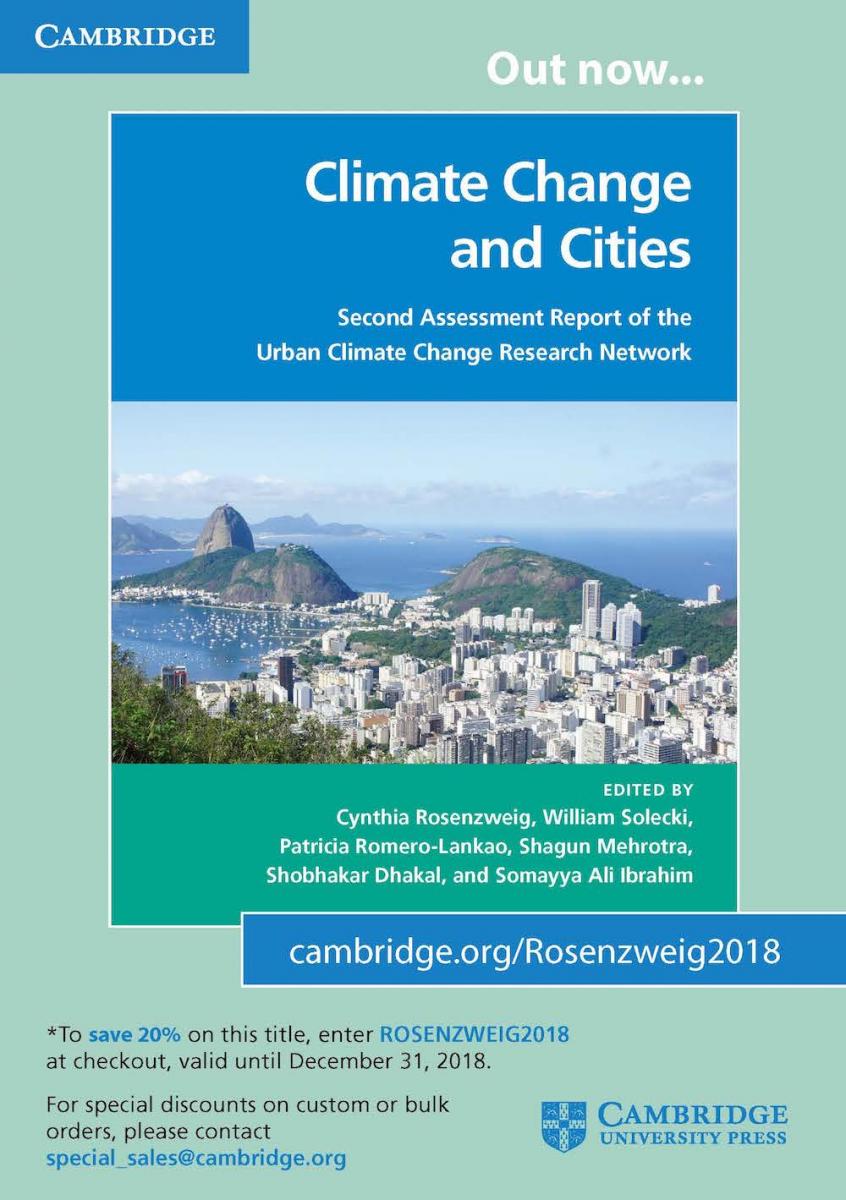 Editors:
Cynthia Rosenzweig, NASA Goddard Institute for Space Studies, Columbia University, New York
William D. Solecki, Hunter College, City University of New York
Patricia Romero-Lankao, National Center for Atmospheric Research, Boulder, Colorado
Shagun Mehrotra, New School University, New York
Shobhakar Dhakal, Asian Institute of Technology, Pathumthani, Thailand
Somayya Ali Ibrahim, Earth Institute at Columbia
The Urban Climate Change Research Network's Second Assessment Report on Climate Change in Cities (ARC3.2) is the second in a series of global, science–based reports to examine climate risk, adaptation, and mitigation efforts in cities. The book explicitly seeks to explore the implications of changing climatic conditions on critical urban physical and social infrastructure sectors and intersectoral concerns. The primary purpose of ARC3.2 is to inform the development and implementation of effective urban climate change policies, leveraging ongoing and planned investments for populations in cities of developing, emerging, and developed countries. This volume, like its predecessor, will be invaluable for a range of audiences involved with climate change and cities: mayors, city officials and policymakers; urban planners; policymakers charged with developing climate change mitigation and adaptation programs; and a broad spectrum of researchers and advanced students in the environmental sciences.
Paperback, ISBN: 978-1-316-60333-8
Price: £39.99 / $63.99
Published: March 2018